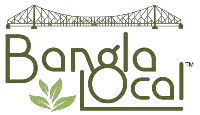 Who We Are
We are your go-to place for all things Bengali food in India. Welcome to Banglalocal.com, where we bring the flavors and traditions of Bengal right to your doorstep. Our goal is simple: we want to make sure you have access to the best Bengali groceries, like fragrant rice, spices, sauces, tasty pickles, etc. We're all about giving the Bengali community in India a taste of home. What sets us apart? We're all about quality and authenticity. Our team carefully selects each product, so you get the real deal. Plus, we're here to make your shopping experience easy and enjoyable. Explore our wide range of products, specially chosen for you. Dive into the world of Bengali cuisine and enjoy the delicious dishes you love without leaving your home. With Bangla Local, the Bengali kitchen is just a click away. Join us in celebrating the rich and mouthwatering Bengali food culture. At Bangla Local, we're more than just groceries – we're a part of your Bengali food journey.
How We Work
Browse & Select: Visit BanglaLocal.com and explore our wide range of Bengali grocery items. Find the products you need, from rice to spices and more.
Place Your Order: Once you've chosen your items, simply place your order. It's as easy as a few clicks.
Payment Options: We offer various payment options at checkout, so you can choose the one that suits you best.
Pack & Dispatch: After your order is confirmed, our dedicated team carefully packs your items with care and precision.
Delivery to Your Doorstep: Your order is then handed over to our trusted logistics partner. They'll make sure your Bengali groceries are delivered right to your doorstep.

It's that simple! At BanglaLocal.com, we're here to make your Bengali grocery shopping hassle-free and convenient. Your favorite items are just a few clicks away.